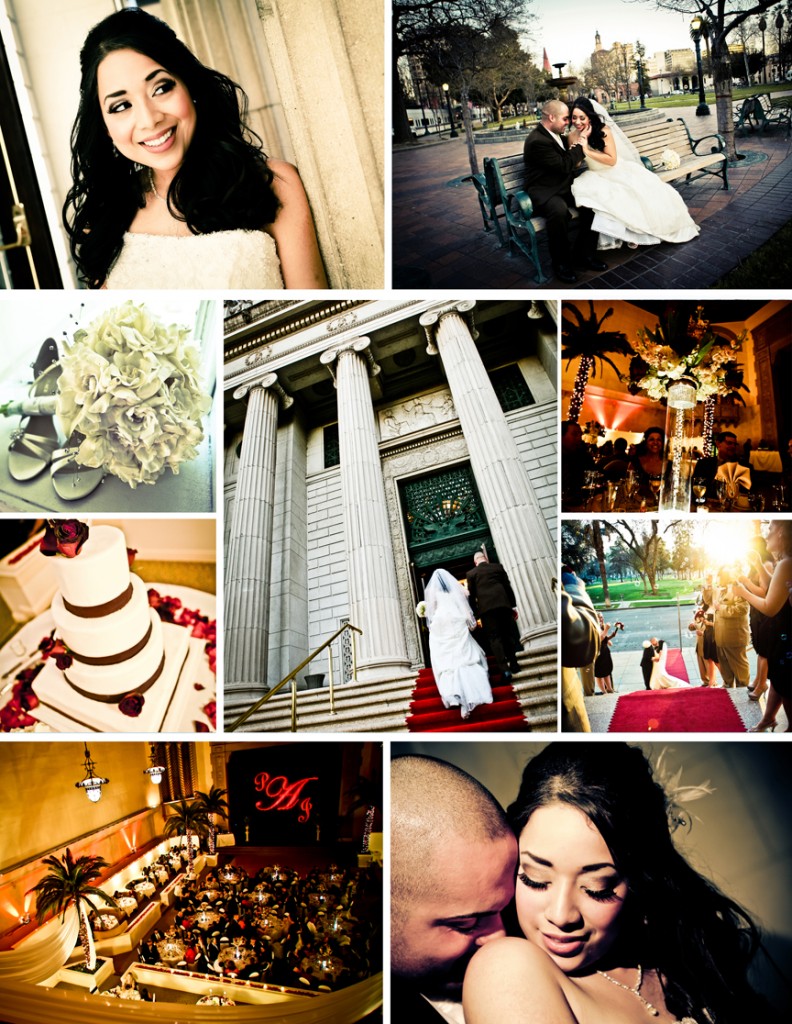 Jessica & Paul,  who are both huge sports fans, met at a Super Bowl party. Almost four years later, Jessica predicted to Paul that the NY Giants and the Patriots would go to the Super Bowl again and that the Giants would win again like they did at the Super Bowl Party when Jessica & Paul first met. "It's fate. They're gonna repeat 2008 and it will be a sign that we were meant to be getting married 4 years after we met at that party." The NY Giants DID win that second Super Bowl. And Jessica & Paul DID get married shortly after that!
Jessica decided to choose the 24th of that month. She told Paul that 24 was Kobe Bryant's jersey number so he'd never forget their anniversary, then he was totally on board for the date!
Jessica & Paul had their San Jose wedding at the Corinthian Event Center. The ballroom is wonderful, with a forties-type ambiance. The gorgeous flowers from from Nona Tai from Floral Design Studio and their cake was from Bijan Bakery. The Art of Emotion was their San Jose wedding photographer.
Being San Francisco wedding photographer actually takes our work all over the bay area. San Jose is a great place to get married!
Save