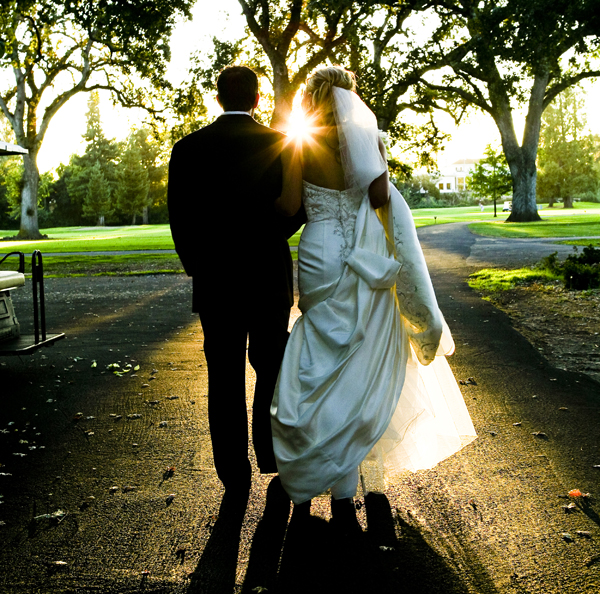 There is a time of day that is called 'the golden hour', which is technically an hour before sunset. Sunlight is no longer harsh; photographs taken during this time are usually the most flattering. These things are normally not taken into consideration when planning a wedding.
Consider creating your wedding day, if possible, to have the one hour of photography that typically is right after the ceremony, of the family, the bridal party, then just the couple. Even doing this hour two hours before sunset is a lot more aesthetically pleasing than doing these pictures in the middle of the day.
Winter weddings can create an opposite problem with timing. A bride might decide to have her wedding at 4:30, without considering that sunset is before 5. All the ambient light, the best light of the day, is GONE. If this case, consider having your ceremony start about an hour and a half or two hours before sunset. This will make that hour of photography after the ceremony with the sweetest light of the day. Optimize your wedding photography with sunset in mind!
Save